JANUARY 20th :             🇫🇷 BONNE                               La Parenthèse                      
JANUARY 21st :             🇨🇭 GENÈVE                              La Bretelle  
FEBRUARY 10th :           🇨🇭 GENÈVE                              La Jonquille                          
FEBRUARY 16th :           🇫🇷 LES BRASSES                       Le Panoramique   OPEN AIR
MARCH 4th :                 🇫🇷 MIEUSSY                             La Micro-Brasserie                 
MARCH 23rd :               🇫🇷 LYON  c a n c e l l e d         Les Valseuses  
MARCH 31st :                🇫🇷  BONNEVILLE                      L'Agora
APRIL 21st :                   🇫🇷 SEVRIER                             Le Marché de la Seiche  
APRIL 27th :                   🇫🇷 CESSY                                Cadence Café
APRIL 28th :                   🇨🇭 GENÈVE                             Mr. Pickwick Pub
MAY 12th :                    🇫🇷 MARCELLAZ                       648 Café 
JUNE 2nd :                     🇫🇷 RADIO MONT-BLANC         Live Session + Interview
JUNE 8th :                      🇫🇷 DIVONNE LES BAINS           DV Beach OPEN AIR
JUNE 9th :                      🇫🇷  SALLANCHES                    V&B Bar 
JUNE 10th :                    🇨🇭 CAROUGE/GENÈVE            Point Cardinal (Les Beaux Jours au Jardin) OPEN AIR
JUNE 11th :                    🇫🇷 MORILLON                         La Covagne OPEN AIR
JUNE 17th :                    🇫🇷 VILLE-LA-GRAND              Fête de la Musique OPEN AIR
JUNE 21st :                    🇫🇷 ANNEMASSE                      Fête de la Musique OPEN AIR
JUNE 23rd :                    🇫🇷 DIVONNE LES BAINS           Le Full Moon Café
JUNE 24th :                    🇫🇷 MIEUSSY                            Salon de la Bière OPEN AIR
JULY 1st :                       🇫🇷 FERNEY-VOLTAIRE             Brasserie Henriette
JULY 7th :                      🇫🇷 BONNE                               La Parenthèse OPEN AIR 
JULY 13th :                    🇫🇷 VÉTRAZ-MONTHOUX         Mairie Crèche la p'tite Sirène OPEN AIR
JULY 14th :                    🇩🇪 ECKERNFÖRDE                   Spieker   
JULY 15th :                    🇩🇪 BAD HONNEF                     Lilo (im alten Hallenbad)  
JULY 19th :                    🇩🇪 KÖNIGSWINTER                  Haus Schlesien OPEN AIR
JULY 20th :                    🇩🇪 TROISDORF                        QuattroPassi Ristorante zur Burg Wissem
JULY 26th :                    🇫🇷 TANINGES                          La Bulle de Neige OPEN AIR
JULY 28th :                    🇫🇷 ORNEX                               Quartier Gessien OPEN AIR
OCTOBER 19th :            🇩🇪 KORSCHENBROICH             STADTKLANG (Il Cortile)
SPECIAL OFFER
Book your private STEREO FREEDOM HOUSE CONCERT!
In the comfort of your own home you can enjoy your own private heart-warming and fun concert. Invite your friends and close ones and experience a music concert in a personal setting, that will allow us to connect to you and your audience on a whole different level. Or make it a unique present for a dear one and offer them a voucher.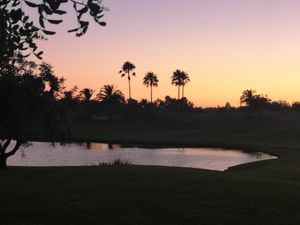 ABOUT US
Hi!  
We are STEREO FREEDOM.  
We are two Neo-Hippies enjoying our musical journey.  
We are Genre Nomads, Truth Seekers, Soul Connecters, Earth Lovers.  
In our songwriting processes we intentionally follow no concept. It's rather heart over mind. And about telling our stories on a mission to inner truth.   
By opening up to our vulnerabilities we experience healing and growth and connection to people.  
Our Music is our channel to spread love, radiate freedom and express joy for creation. 
Every song, to us, is a being. We communicate and co-create. 
We enjoy gliding through genres leaving a neo-retro vibe.  
Playing live we love to create an intimate momentum between you and ourselves. Looking forward to meeting up somewhere near you hopefully soon.  
Check out our Singles. We are currently working on a special EP Release in the near future. 
Love Power to you, STEREO FREEDOM. 
STEREO FREEDOM are a multi-ethnical duo, born in South America and North Africa, currently located in Cologne, Germany. 
These 360° DIY artists shape and stretch pop in all eclectic directions, be it a dreamy singer-songwriter theme, a heavy guitar anthem or a danceable disco beat. 
Growing up with good old 70s and 80s pop, yet always inspired by current artists, they naturally blend 
old-school feels with contemporary sounds, always leaving an original neo-retro vibe. 
If there's a detectable guideline, it's catchy hooks.
German PODCAST 'Auf dem Weg' feat. STEREO FREEDOM on Spotify